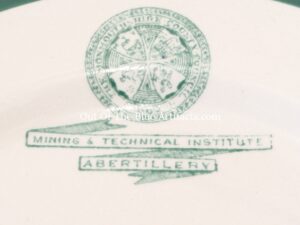 A Mining School Plate.
A Mining School Plate. Abertillery Mining and Technical Institute. Size 7″ inch diameter.
This China plate was found in the James` Snooker Hall in Gaen Street, Abertillery. The Hall was next to the Fish & Chip shop now Ping's Takeaway, since demolished and now a small Car Park. The Hall was used as a Mining School annex in the 1950s.