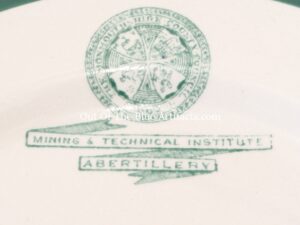 An Abertillery Mining School Plate.
A Mining School Plate. From the Abertillery Mining and Technical Institute.
Made from china. Size 7″ inch diameter.
This china plate was found in the James' Snooker Hall in Gaen Street, Abertillery. The snooker hall was next to the fish & chip shop now Ping's Takeaway, since demolished and now a small car park. The building was used as a mining school annex in the 1950's.