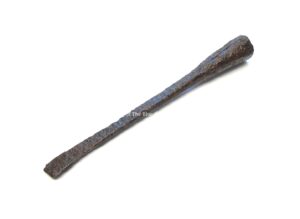 Asian Socketed Spear Butt End.
This socketed spear butt end was found in Asia.
Made from iron. Size 9″ x 1″ inches.
Dated 800 – 1,000 AD. 
May have been used on the butt end of a spear to secure to the ground when facing a charge by a mounted force.?