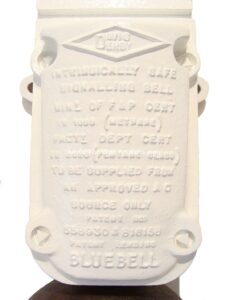 Davis of Derby Electric Signalling Bell.
Davis of Derby electric signalling bell, called "The Bluebell" used for shaft and haulage engine signalling. Size 15″ x 6″ inches.
Most, if not all of these bells had a small light bulb in a glass housing fixed into the centre of the metal plate at the top of the bell, to visually aid in the signalling.