This is a special Concert Programme for the Electric Light Orchestra's Concert for the Invalid Childrens Aid Association at Wembley Arena Friday 2nd June 1978.
This programme has 76 pages.
The concert was in the presence of their Royal Highnesses the Duke and Duchess of Gloucester and presented by Don and David Arden. This programme has Gold text on the front cover and has 76 pages of information partly of the band (some of which was in the other basic programmes produced for the World Tour) compared to 22 pages that was in the common programmes of the same concert. This special programme contains Bio's etc along with many pages of adverts and well wishers (just a few as seen below) from big companies wishing the I.C.A.A. and ELO all the best on the night.
Back Cover.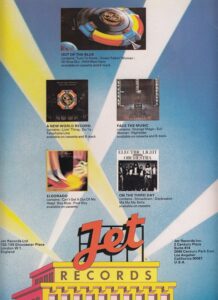 Best wishes from C&A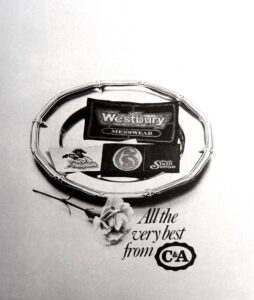 Best wishes from Thomas Cook.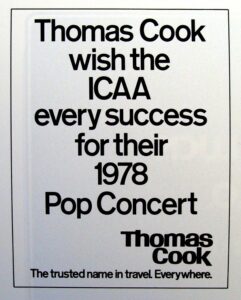 Best wishes from Kangol.


Best wishes from London Weekend Television.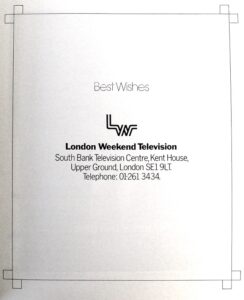 And best wishes from Butlin's.