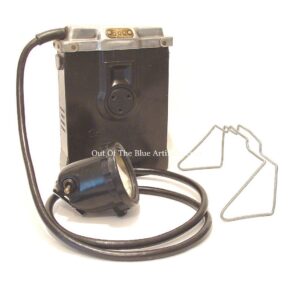 Miners Battery – Cap Lamp.
Miners Battery – Cap Lamp. This model "Exide Triclad" Type F-1. This lamp has a plastic body and a Chrome top.
The unit was made with no fixed belt hoops and a wire was produced to wrap around the battery (as seen left) which acted as a hoop to hold the battery to the belt. Used in the 1950s and 1960s. Made by J Youle & Co Limited.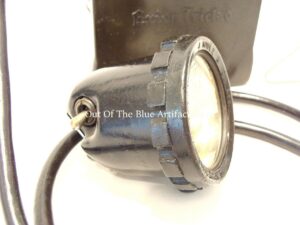 This Cap Lamp had a light switch type clicker to turn the light on/off (as seen right).