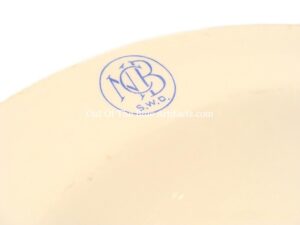 N.C.B. Colliery Canteen China Cereal Bowl.
Made by Dunn Bennett & Co Ltd, Burslem England.
Made from china. Size 9″ x 1 1/2″ inches.
These were used in the canteens at the collieries from the late 1940's. This one is from Wales, it has the N.C.B. logo along with S.W.D. (South Western Division).