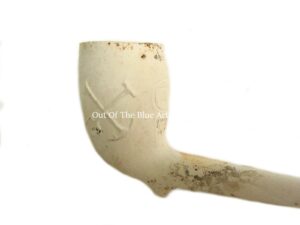 Miners Clay Pipe.
This is a coal miners old tobacco smoking pipe. Maker is Thomas White of Scotland. It has the makers mark "T. W." in a circular cartouche on the bowl.
Made from clay. Size 5″ x 1 1/2″ inches.
On the left side of the bowl are a shovel and pick design (as seen left).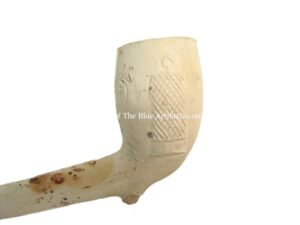 On the right side of the bowl is a miners lamp design (as seen right).
Thomas White of Scotland 1823 – 1876