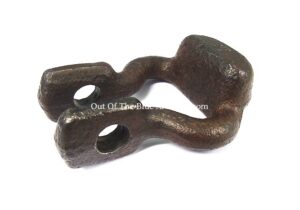 Panzer Chain Scraper Links.
This is a pair of panzer chain scraper links.
Made from Iron. Size 4″ x 3″ x 1″ inches. 
These links were used to hold the scraper bars to the chain on the pans of the panzer chain scraper.
The chain scrapers were used to convey the coal and stone from the coal face and also used to remove the waste from the headings during development.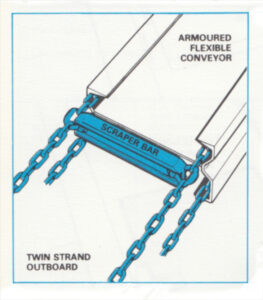 As seen right is a diagram of the links holding the scraper bars in place along the lengths of panzer chain. The gap in between each bar was normally fifteen- links of chain.