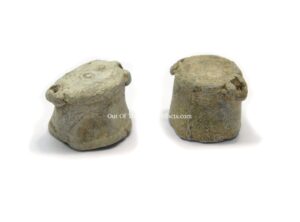 Powder Measures.
Made from lead. Size 1″ x 1″ inches.
Dated 18th century.
The powder measures were used to charge the musket guns with black powder. They were measured to hold the exact amount of powder for each shot.
They have loop attachments to the base, more than probably to attach a cord through to hang around the neck or from a belt hook.