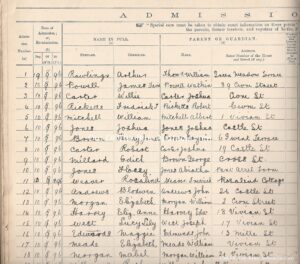 Queen Street School Pupil Registers 1896.
The original registers from the Queen Street School, Abertillery from 1896. These registers contain the first pupils who attended the school, addresses and parents names etc.

The first pupil who was admitted into the school in 10th August 1896 was Master Arthur Rawlings of Green Meadow Terrace, Abertillery.
If anyone requires any information for family research etc please ask.